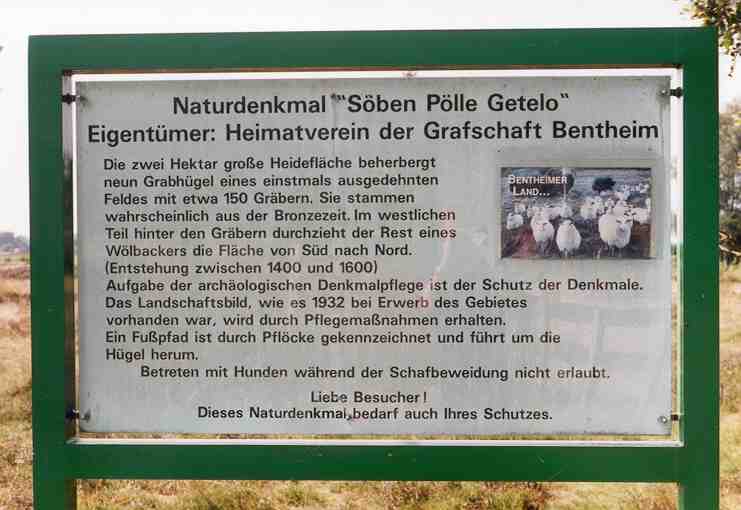 Information board "Söben Pölle" Getelo
What is written on the board
Natural Monument "Söben Pölle Getelo". Owner: Homeland association of the County of Bentheim.
The two hectares large heathland hosts nine burial mounds of an once extensive area with 150 tombs. They probably originate from the Bronze Age. In the western part, behind the tombs, the rests of an arched farmland (Wölbacker) pass through the area from south to north (date of origin between 1400 and 1600 a.c.). The task of the archeological preservation of historic buildings and monuments is the protection of this monument. The landscape, as it used to be in 1932 when this area had been acquired, is being kept through care measures. A footpath is marked by posts and it leads around the mounds.
Entering this monument with dogs is not allowed in the period of sheep grazing.
Dear visitors! This monument also needs your care.
| | | |
| --- | --- | --- |
| | | © Aug 23 2000 www.Uelsen-und-Umgebung.de |