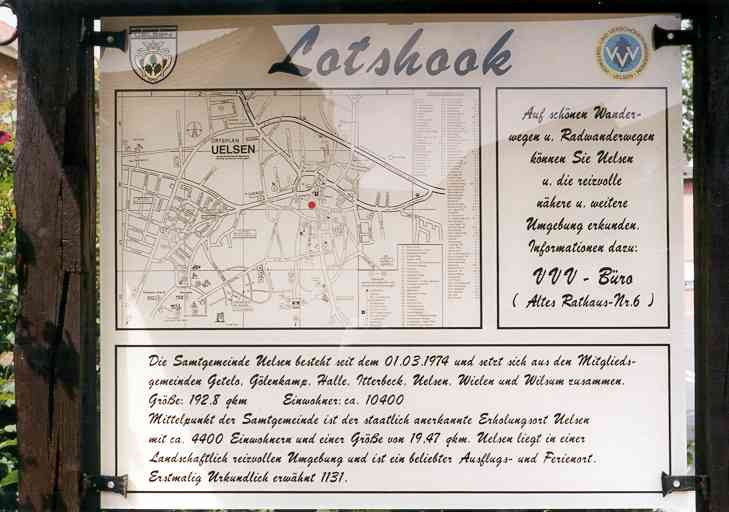 Information board at Lotshook
What is written on the board
Upper right: On beautiful hiking trails and bicycle trails you may discover Uelsen as well as the close and the more distant surroundings. Information: VVV (Tourist office), Old Town Hall Nr 6.
Below: The (global) municipality Uelsen exists since March 1, 1974, and it consists of the member municipalities Getelo, Gölenkamp, Halle, Itterbeck, Uelsen, Wielen and Wilsum.
Area size: 192.8 square kilometres. Inhabitants: around 10400.
The center of the (global) municipality is the officially recognized recreation village Uelsen with around 4400 citizens and a size of 19.47 square kilometres. Uelsen lies inbetween a charming landscape and it is a popular destination for trips and recreation.
Firstly mentioned in a document: 1131 a.c.
| | | |
| --- | --- | --- |
| | | © Aug 21 2000 www.Uelsen-und-Umgebung.de |